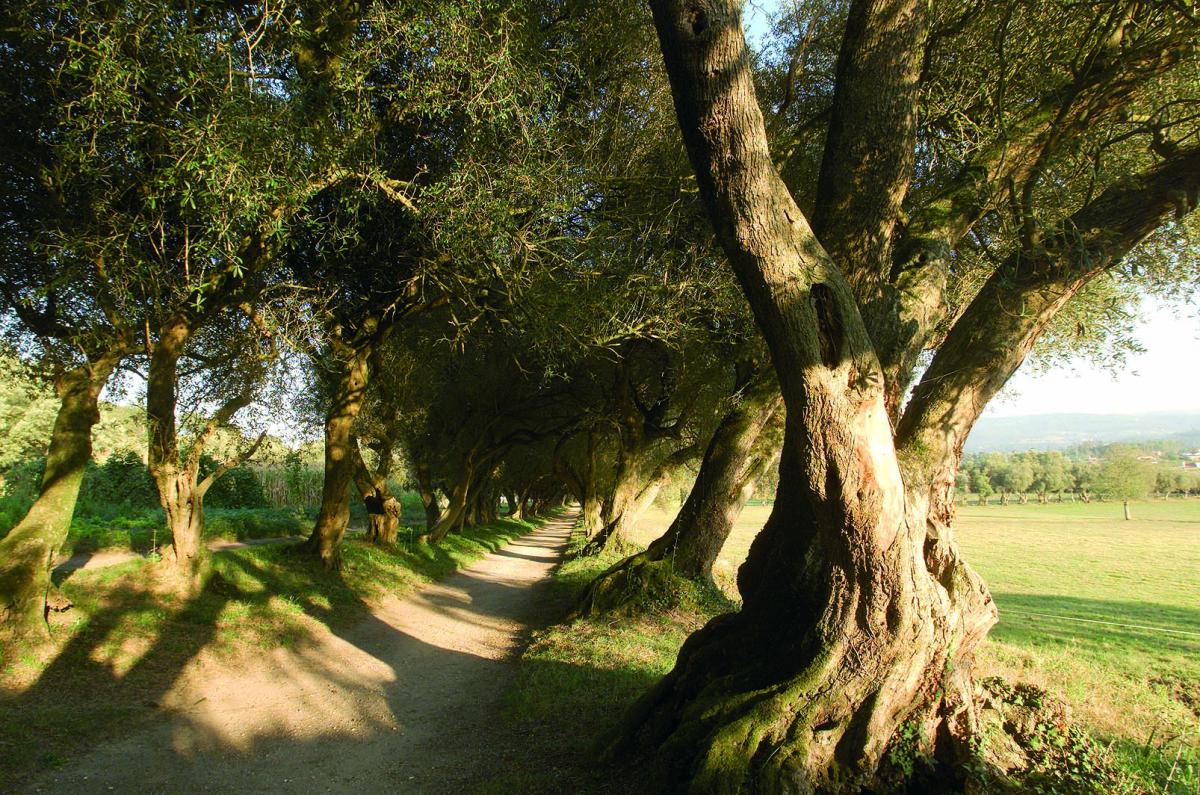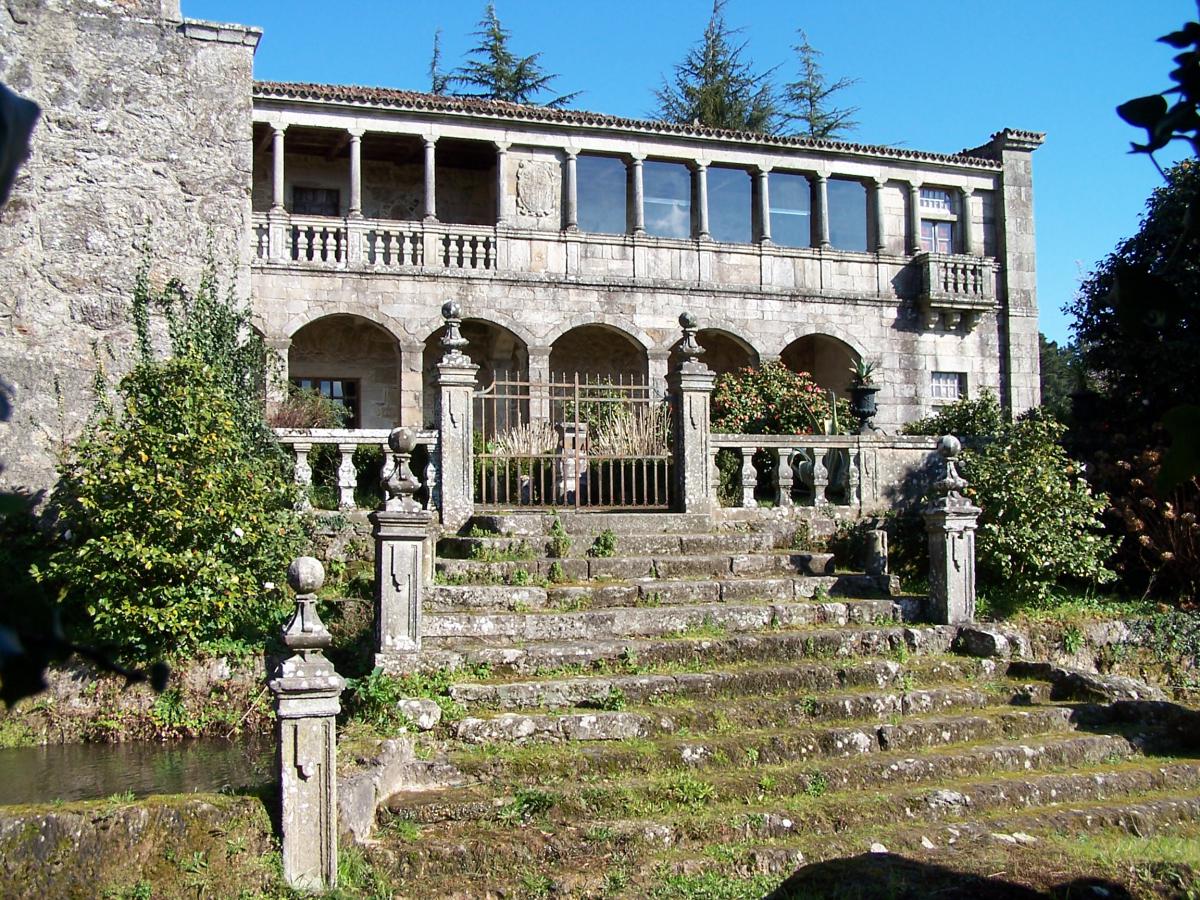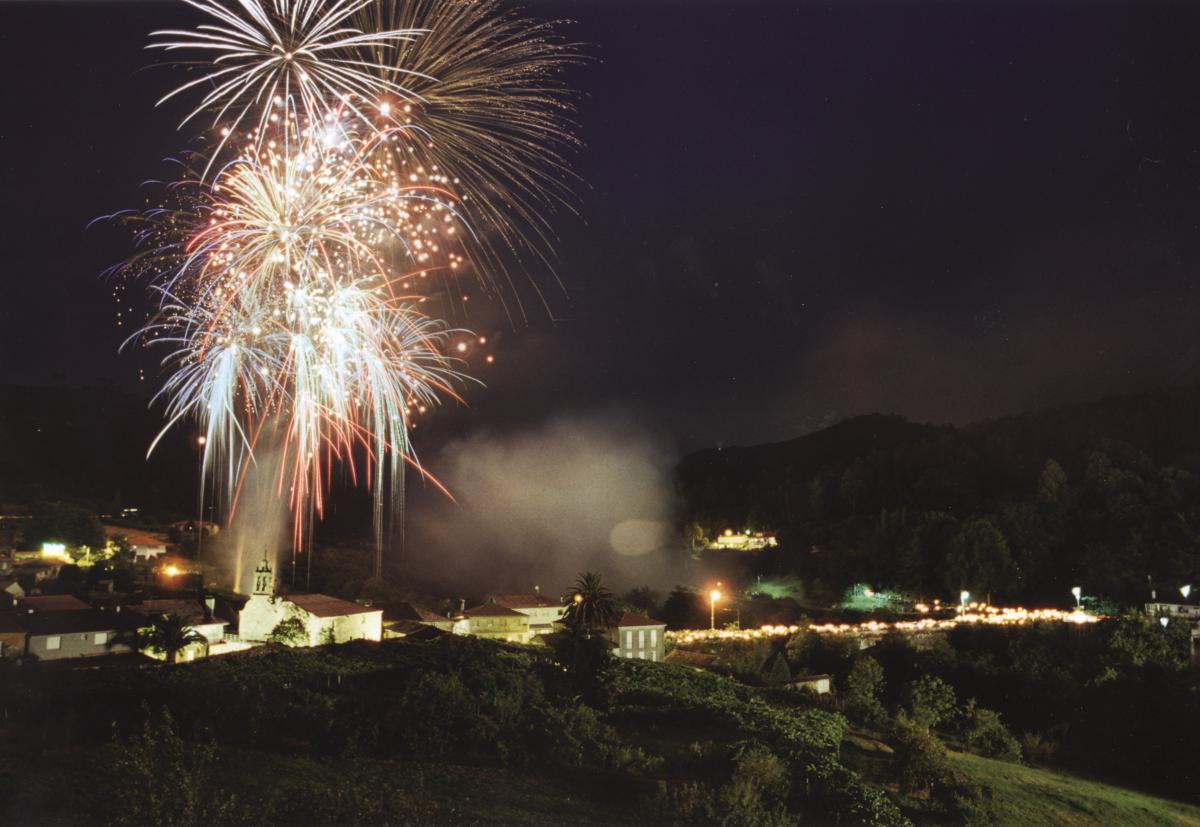 Way of St James-Silver Way
One of the ways of Santiago, the Camiño Real, also known as Silver Way passes through Vedra. Its name comes from the idea that this path is an ancient Roman road called "Vía de la Plata" that linked Mérida and Astorga and was used as the pilgrim's journey to the Apostle's tomb after the disappearance of the Roman administrative structure. A Ponte Ulla gives access to the penultimate stage of the Vía de la Plata which goes through different places to reach the village of Outeiro in the parish of San Pedro de Vilanova, where the chapel of Santiago (18th century) is. Beside it is a small baroque fountain that was moved to its current location from a spot higher up in 1724. It features, sculpted in relief, the legend of the Dragon related to the sagas of Queen Lupa. It also bears an inscription describing the transfer of the Apostle James' body. A t the centre of the fountain there is a representation of the Apostle with his disciples Teodoro and Atanasio. According to some authors, these two figures came from Santiago Cathedral's former Romanesque choir, made by Maestro Mateo.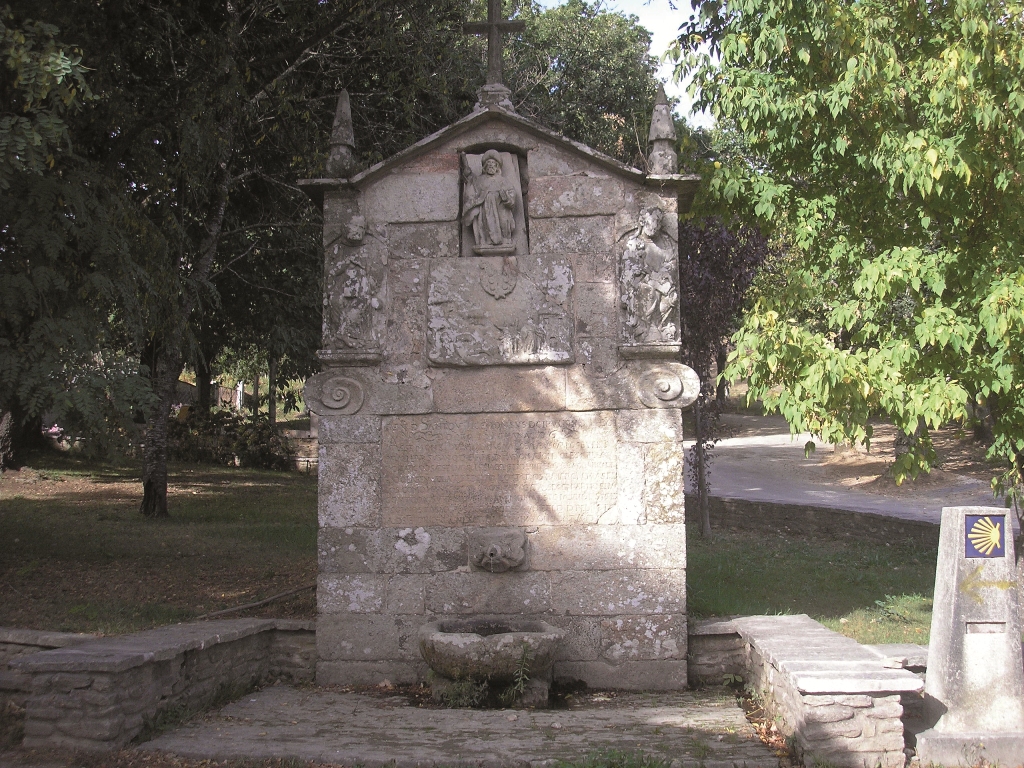 A few metres from the chapel, we find the last hostel on the "Vía de la Plata" Route before reaching Santiago de Compostela.
After leaving the Pico Sacro behind on the right and after crossing the bridge over the river Pereiro (Ponte Busacos) the road reaches the municipality of Santiago through A Susana and continues along Santa Lucía, Angrois and Sar. The Silver Way enters the city passing under the arch of the Porta de Mazarelos (the only gate of the old medieval wall still standing), where it is possible to read an inscription with a reference to the "vinos del Ulla" which entered the city through this gate.