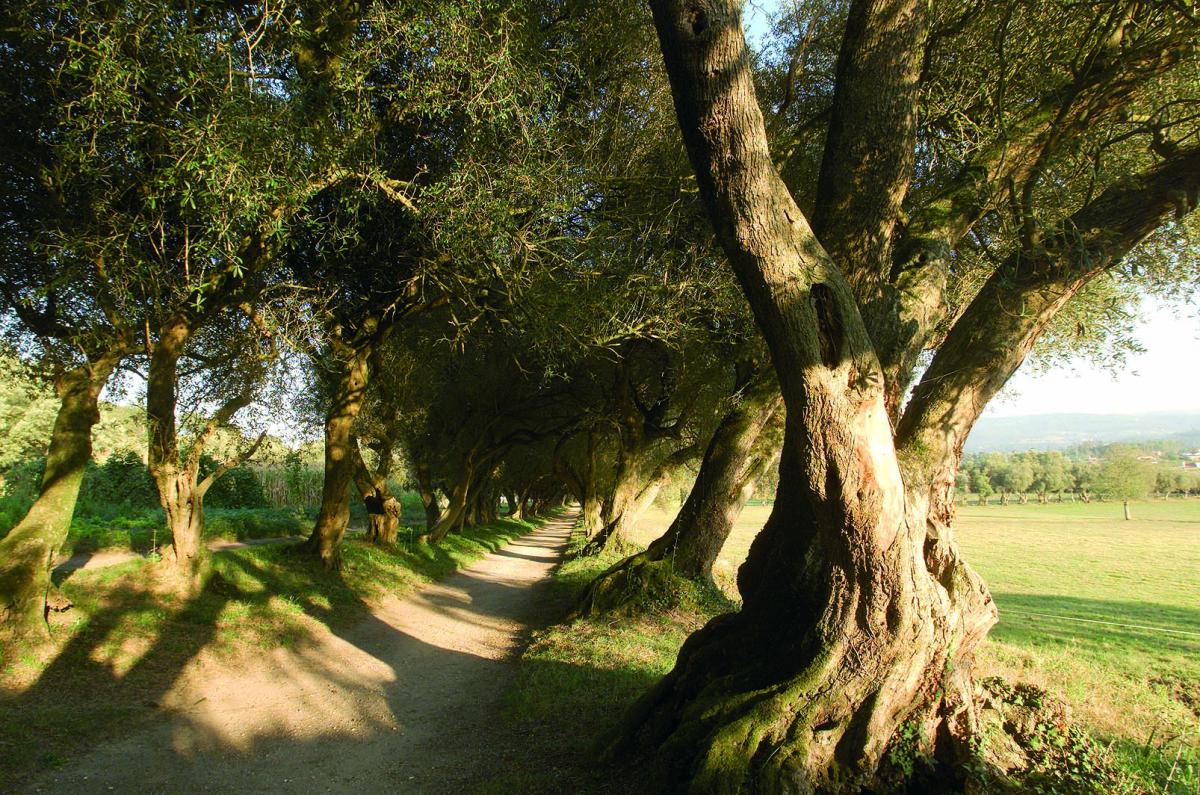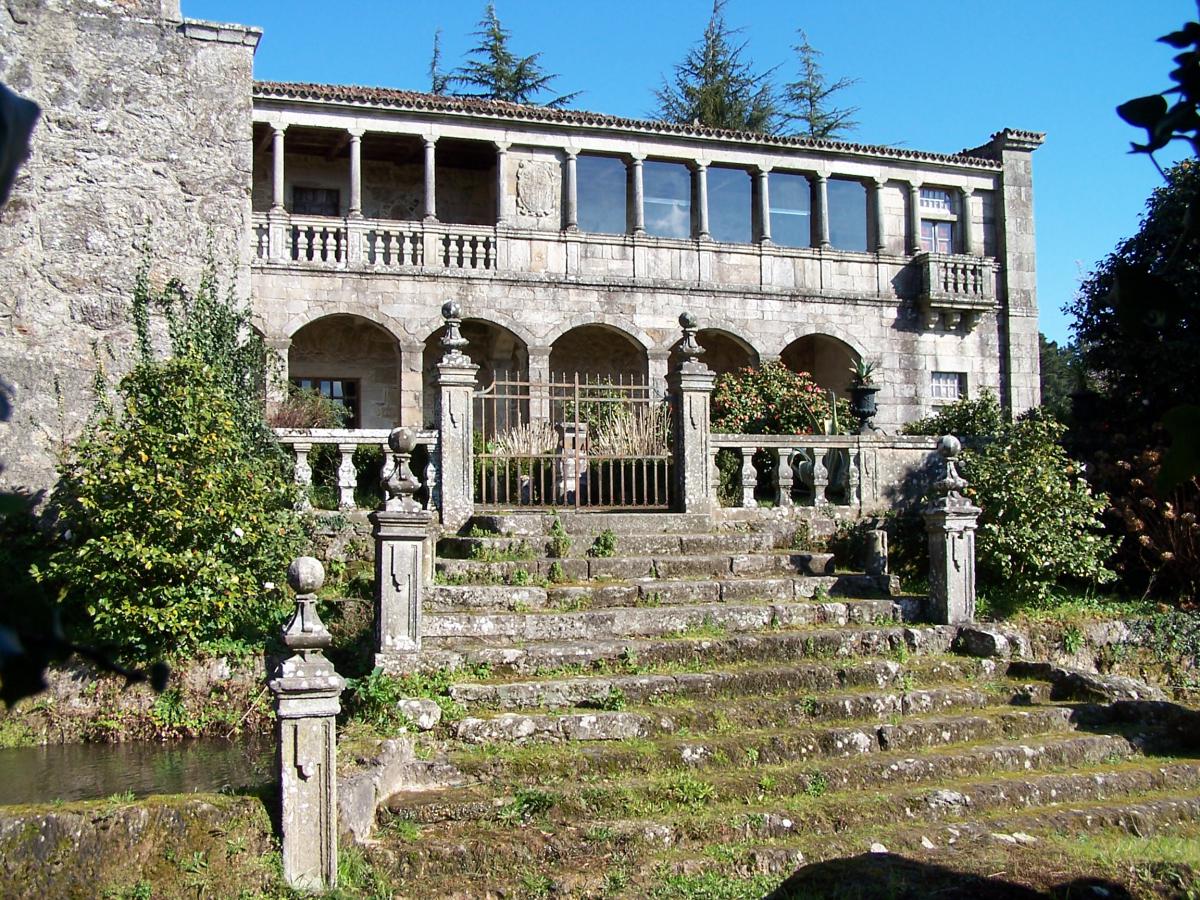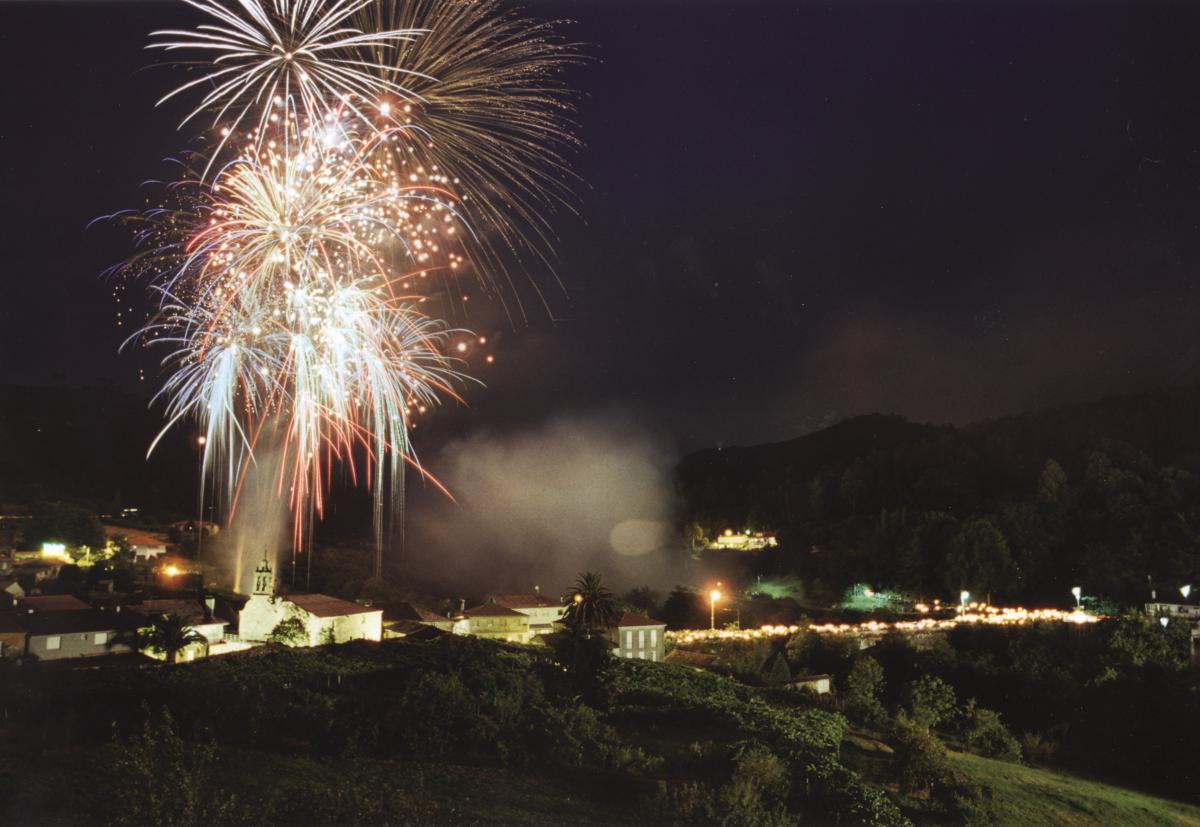 The river Ulla and its tributaries play a leading role in my natural heritage, creating a landscape that is second-to-none, with its flora and fauna. This natural area is protected by the Red Natura 2000 network.
It is also important the Couto de Ximonde along with its hanging bridge, one of Galicia's most important salmon-fishing preserves.
A miña arquitectura ten a súa pegada nas construcións relixiosas (igrexas e capelas) e nos numerosas pazos e casas grandes, que servían de residencia de descanso á nobreza. O meu mellor referente é o Pazo de Ortigueira ou de Santa Cruz de Ribadulla, declarado Ben de Interese Cultural. Tamén conto cos Pazos de Ximonde, Guimaráns, A Costa e Vista Alegre.
You can discover my culture and architectural heritage through the religious buildings (churches and chapels) and through the numerous pazos (stately homes) and casas grandes which served as second residences for the nobility. The most outstanding example is the Pazo de Ortigueira, also called Pazo de Santa Cruz de Ribadulla declared Monument of Cultural Interest. The stately homes of Ximonde, Guimaráns, A Costa and Vista Alegre are also worth a visit.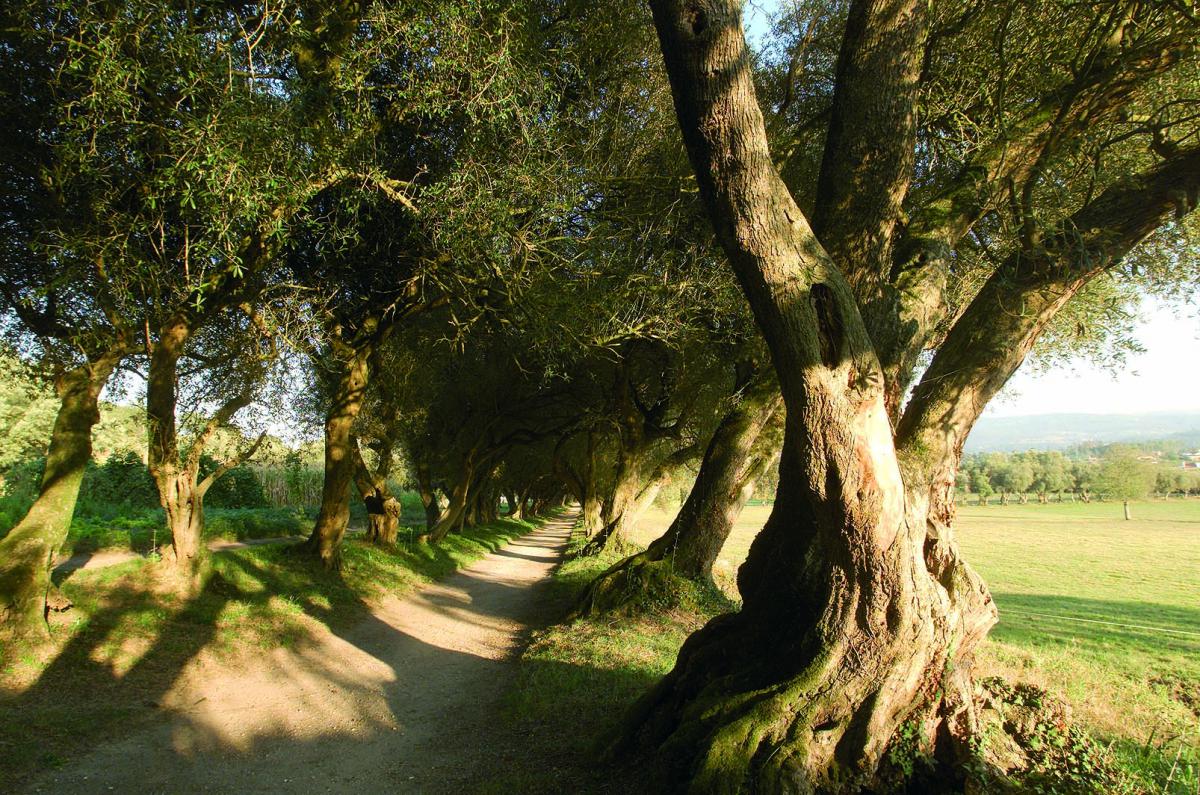 Other ethnographic elements, such as the granite dovecotes, grain stores or stones crossses, are closely linked to the pazos and can be found scattered throughout my lands.
Engineering works and ethnographic elements reflect the lives of our people and the water-related architecture: bridges over the river Ulla as the old Gundián bridge and the modern bridge for the high-speed AVE train, fountains, communal clothes-washing areas or flour mills as those that can be observed in the Área de Interpretación dos Muíños ( Water Mills Interpretation Centre).
The characteristic microclimate of this valley makes it ideally suited to agriculture, as reflected in the fields, vegetable gardens and vineyards. There are also beautiful flower gardens where Camellias play an especially important role. Thanks to all of the above, our lands are known as the vegetable and flower garden of Compostela.